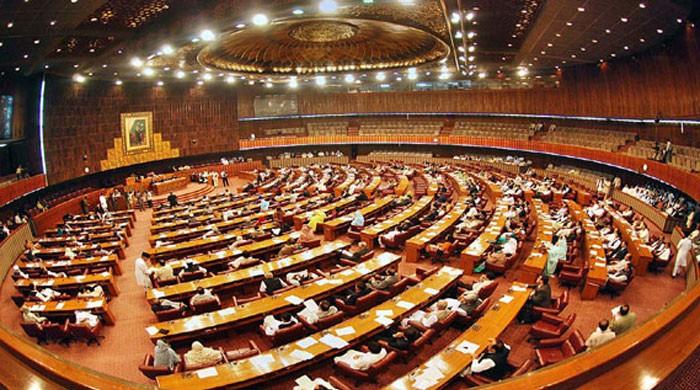 ISLAMABAD: The opposition leader, Khursheed Shah, demanded on Friday that Prime Minister Nawaz Sharif resigns from his position.
The demand was made at a National Assembly session held Friday morning.
However, Pakistan Muslim League-Nawaz's Sheikh Aftab said Nawaz is the elected representative of the people of Pakistan and would not step down from his position.
But the opposition leaders said Joint Investigation Team was a "drama" and that nothing would come out of it.
Jamaat-e-Islami Ameer Sirajul Haq, Pakistan Tehreek-e-Insaf Chairperson Imran Khan and Awami Muslim League chief Sheikh Rasheed were also present at the assembly session.
While low attendance was witnessed on the treasury benches, those present on the opposition benches stood up from their seats in protest. The leaders of Pakistan Peoples Party protested by pounding their desks.
Since no one from the opposition or treasury benches were maintaining decorum, the speaker adjourned the session for an undefined period.